Here is another giant image. I have taken the liberty to change the entire league. I plan to send my plan to the secret underground NHL headquarters in Toronto. This is my version of the re-alignment of the divisions. I don't like the Caps playing all these Florida Teams so I kicked out the Islanders and moved the Caps.
I felt like I had to put the Caps in the same division with the Flyers, Ranger, and Penguins. I also felt that Toronto & Montreal had to stay in the same division (is that correct?) Any other "division rivalries" I am unaware of that I screwed up with this move.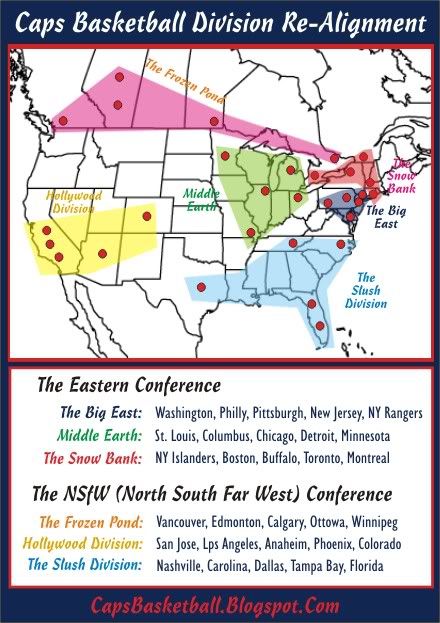 Note: I did not take into account any travel time, game schedules, costs involved. I just looked at a map, and grouped some teams. I like it, and I think it works!