After watching a month of hockey, I have developed The Good Ol' Hockey Drinking Game. You can play this with any NHL game, although the bottom section involves some rules specific to the Caps. Of course "drinks" apply to soda, water, and juice.
I tried to make it simple and easy to remember. Despite all the writing there are basically only a few rules...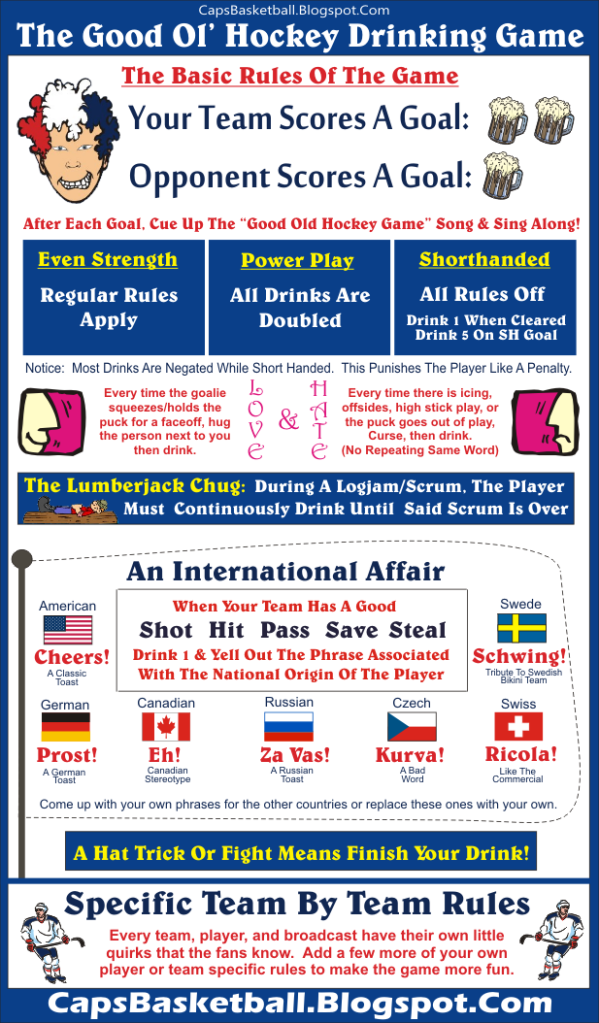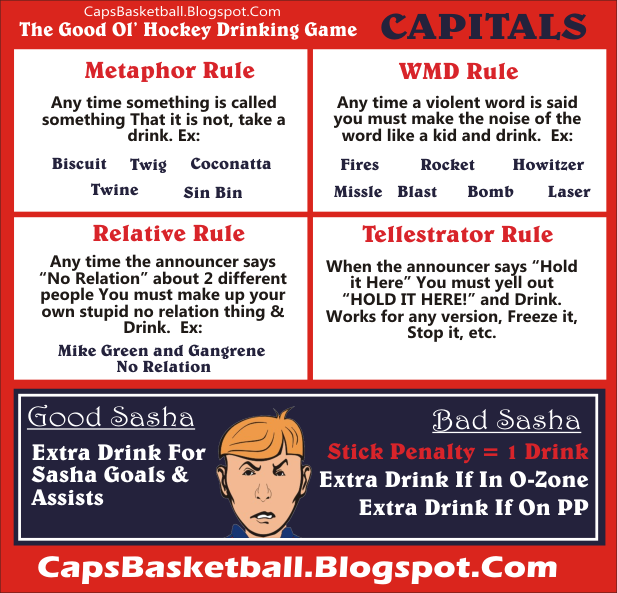 I nixed the rule where if a goal is overturned, you must puke up the drink that you took for the goal. Also on the Caps side the Sasha rule was going to involve turning off your TV for 2 minutes so you would hate Sasha even more.
Hope you enjoy!